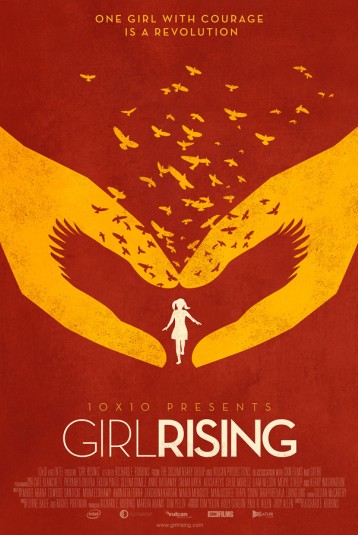 "

Around the world, millions of girls face barriers to education that boys do not. And yet, when you educate a girl, you can break cycles of poverty in just one generation. Removing barriers to girls' education – such as early and forced marriage, domestic slavery, sex trafficking, gender violence and discrimination, lack of access to healthcare, school fees – means not only a better life for girls, but a safer, healthier, and more prosperous world for all."—10x10 Fund for Girls' Education
Other stories for the 10x10 Fund sponsored film were written by Marie Arana, Edwidge Danticat, Mona Eltahawy, Aminatta Forna, Zarghuna Kargar, Maaza Mengiste, Sooni Taraporevala, Manjushree Thapa. The film also features voice performances by Meryl Streep, Cate Blanchett, Anne Hathaway, Chloe Moretz, Frieda Pinto, Alicia Keys, Kerry Washington, Selena Gomez and Salma Hayek.
If you would like to donate to the 10x10 Fund for Girls' Education, click here.
You can view the movie trailer below!