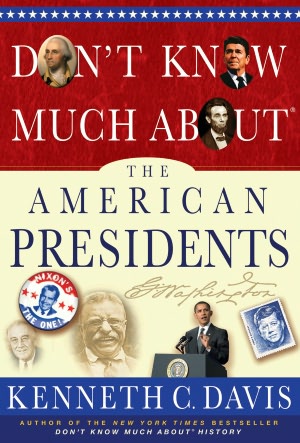 Historian Kenneth C. Davis, author and creator of the popular Don't Know Much About series, including Don't Know Much About the Presidents and Don't Know Much About History, was the subject of a three-hour long interview on C-SPAN's In-Depth TV this Saturday. It will re-air at the end of this week.
For the last twenty years (and fifteen books!), Kenneth C. Davis has been attempting to make historical learning fun, even for the most resistant adults and children. The popularity of his DKMA series is a testament to his success in this arena; it has sold some 4.7 million copies all-together. Davis has no plans to slow down, and has recently expanded his work outside the DKMA series, authoring the successful historical books A Nation Rising, and America's Hidden History.
In the C-SPAN segment, Davis gives a comprehensive look inside the entirety of his DKMA backlist, and divulges his strong stance on the value of libraries. He is a frequent lecturer at national museums and commentator for media outlets like NPR and the New York Times.
Click here to watch the entirety of his interview online.